Mr. Saj H Khan
Consultant Ophthalmic Surgeon
M.B.B.S, FRCSEd(Ophth)
Mr. Khan is a Consultant Ophthalmic Surgeon and Bond Solon trained Expert Witness. After graduating in medicine from the University of London, he obtained experience in general practice before pursuing a career as an ophthalmologist. His training included periods at St. Thomas' Hospital, Great Ormond Street Hospital for Sick Children, Moorfields Eye Hospital and the Corneo-plastic Unit and Eye Bank in East Grinstead where he undertook fellowship training in cataract, corneal and refractive surgery.
Mr. Khan has been a Consultant Ophthalmic Surgeon since 2007 and consults in Caterham and Croydon. He has extensive experience in general ophthalmology but more specifically as a specialist anterior segment surgeon, including all types of cataract, lens and laser based vision correction surgery.
In addition to being a native English speaker, Mr Khan also speaks Punjabi and Urdu. He is a Council Member of United Kingdom & Ireland Society of Cataract and Refractive Surgeons (UKISCRS) and the British Society of Refractive Surgery (BSRS), and also a member of European Society of Cataract and Refractive Surgeons (ESCRS).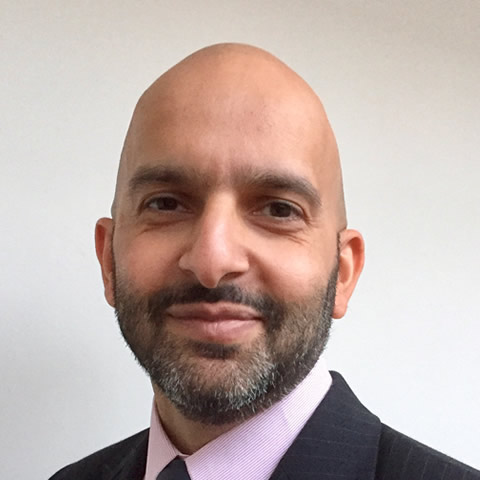 Mr. Saj H Khan
Download CV